Apr 2023 – During the IEEE International workshop on Measurements and Applications in Veterinary and Animal Sciences (MEAVEAS) held in Naples on April 26-28, 2023, a paper related to the SCALA-MEDI project received the award as best conference paper. The award recognizes the most outstanding paper presented at IEEE MeAVeAS 2023.
A selection committee evaluated papers on the basis of technical merit, originality, potential impact on the field, clarity of the written paper, and quality of the conference presentation.
The paper entitled "Machine Learning NIR wavelength selection: application for a low-cost portable instrument for livestock feed management" was presented by Marco Milanesi, Daniele Pietrucci, Francesco Renzi, Giovanni Vignali, Chiara Evangelista, Riccardo Valentini and Giovanni Chillemi from the University of Tuscia (UNITUS).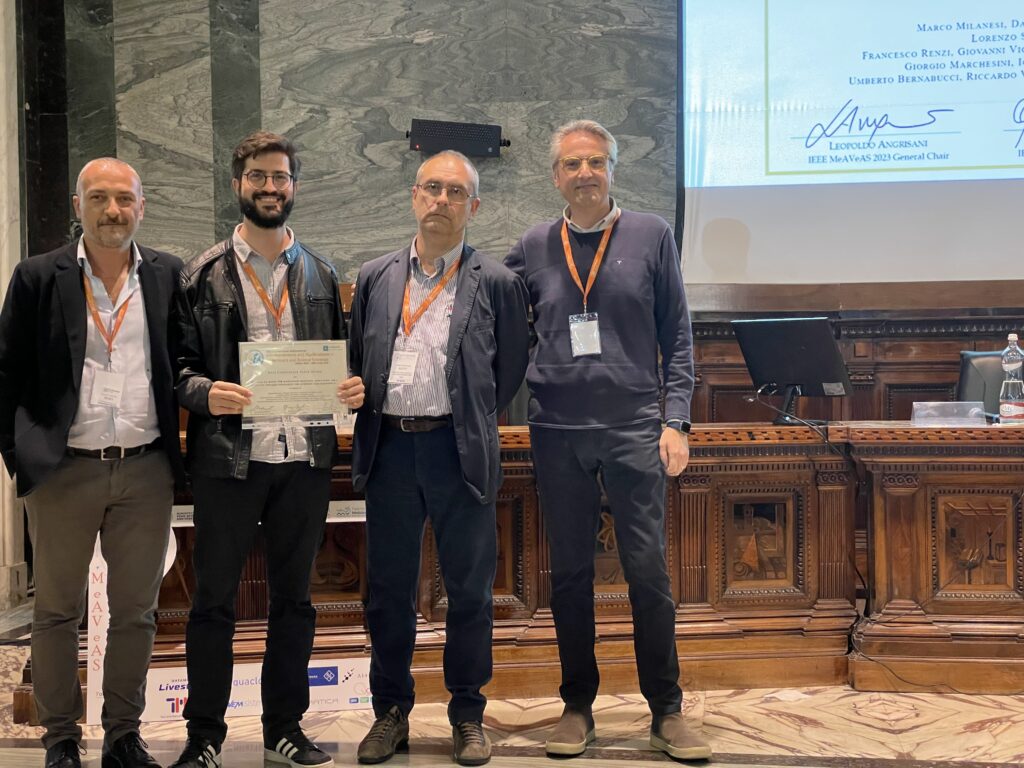 ---
Check out the presentation
---
Read the paper